Professional Septic Tank
Service in Port Coquitlam

Quality Septic Tank Service in Port Coquitlam for RVs,
Trailers, and Residential and Commercial Properties
Keep your residential and commercial properties in Port Coquitlam clean, safe, and sanitary by having regular septic tank pumping and cleaning services from Clearset! We have over 20 years of experience providing professional and quality septic tank service in British Columbia, including Port Coquitlam.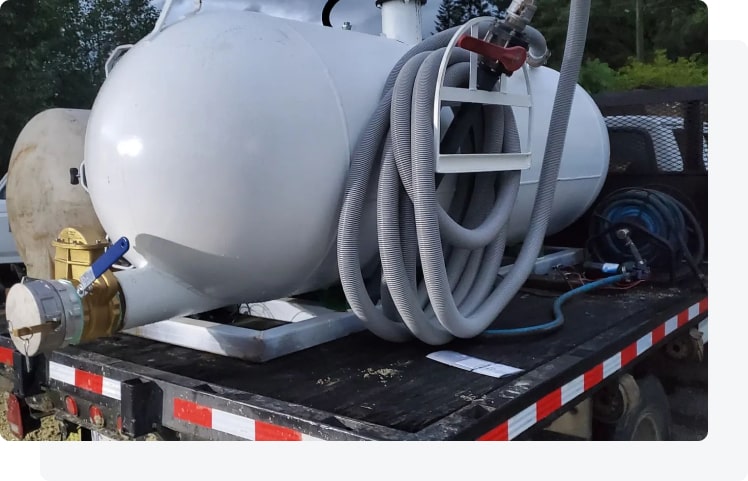 Are You Looking For A
Professional and Quality Septic Tank Service

in Port Coquitlam?
Clearset Vacuum Truck Services has a team of professional personnel, equipment, and 20 years of experience providing septic tank service all over British Columbia, including Port Coquitlam. Our staff are experts in handling the equipment and wear protective gear to ensure safety and sanitation. When your septic tank is drained, all the waste will be handled and treated properly following Health Canada's guidelines.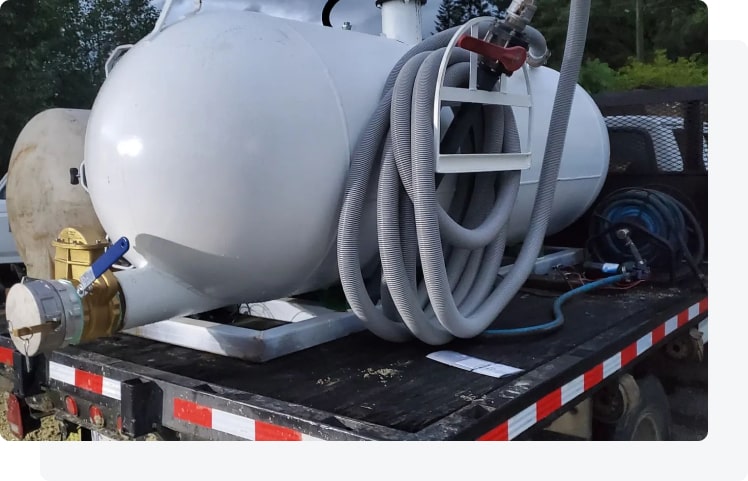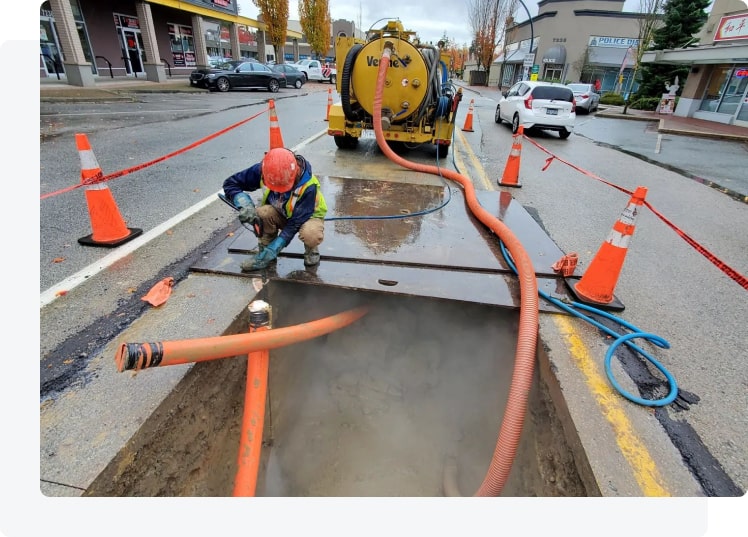 Why Do You Need
Regular Septic Tank Pumping and Cleaning Services

?
A properly sized septic tank can typically store the accumulating solids for up to three years. However, the timeline depends on the number of occupants, how much water they use, and whether other solids and waste are dumped into the system.
The tank can no longer hold the solid particles as the space in the tank starts accumulating past a certain point. Unwanted leeching or overflow will begin to occur. Regular cleaning of your septic tank will help prevent too much scum and sludge buildup, which will free up space for decanting (separating the liquids and solids). Additionally, it aids in the removal of inorganic waste that bacteria are unable to break down.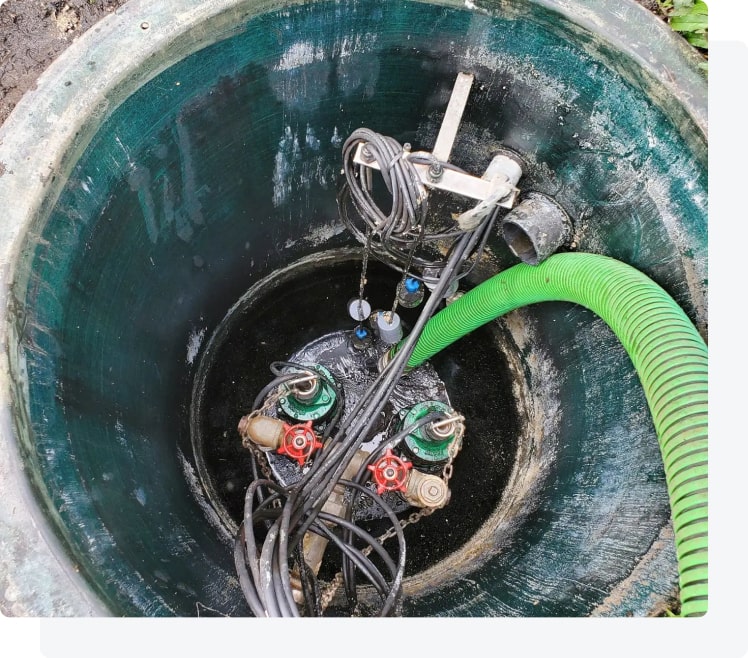 5 Tell-Tale Signs You Need A
Professional Septic Tank Pumping And Cleaning
When septic tank service is required, there are obvious symptoms. You can identify it by looking at the following five indicators:
Foul odours are coming from your septic tank, associated drains, or toilet.
Water is starting to pool on your lawn or around your septic tank.
Discovering that your lawn is overly green and lush.
Sewage is backing up into the house.
Sluggish flushing and/or draining.
Before the solids and other materials build up to the point where they begin to flow out of the tank with the effluent to the drain field, your septic system needs to be pumped out to avoid failure.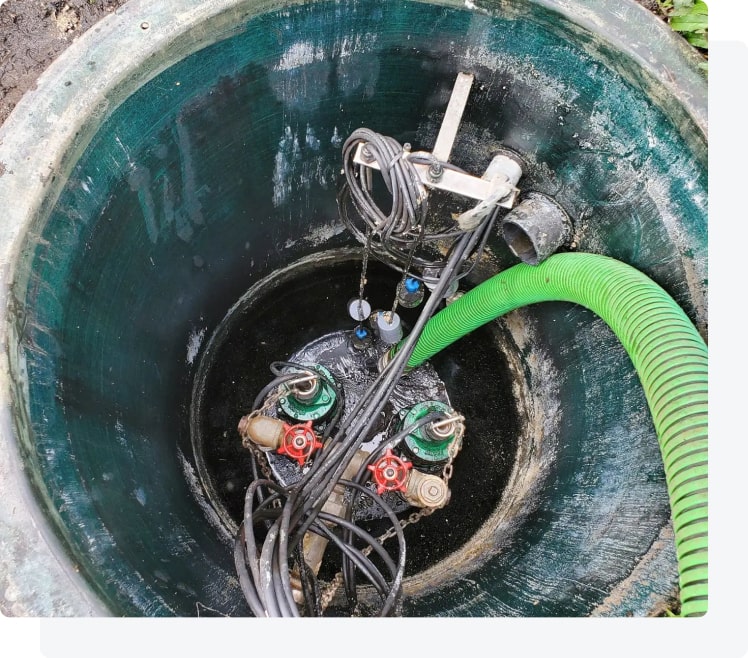 Read All the Reviews from Our Septic Tank Service Clients In Port Coquitlam

Makes the statement……not all super hero's where capes, ring true. Sean and his worker bee, really came through for our building in a much needed crisis situation. Highly, highly recommend doing business with this company, he will go above and beyond expectations!!!

These guys where awesome. Came on time and honestly the driver was one of the nicest people I've ever met ! Reliable company doing a great service.
Contact Us for More Information About Our Septic Tank Service In Port Coquitlam
With two decades of professional experience in Port Coquitlam, British Columbia, we are your number one choice for quality, affordable septic tank service. We offer a variety of services, including grease trap and septic tank cleaning, septic holding tank flushing, storm drain and catch basin work, and much more!
We've built an incredible reputation for providing excellent customer service at reasonable rates. Our comprehensive strategies guarantee 100% satisfaction, so what's the wait? If you have any questions or inquiries, fill out our contact form, call us at (778) 825-1032, or email us at info@clearset.ca.
Delivering Unmatched
Septic Tank Service in Port Coquitlam
At Clearset Vac Truck Services, you are our number one priority. Our services are ready for you wherever you are in Port Coquitlam, BC We want to provide you with efficient and quick septic tank service done right the first time. Our team of fully experienced professionals is extensively trained to handle all your needs. With projects completed all over the province, we are more than well-equipped to manage work in your area. If you live in the Port Coquitlam area and need septic tank service done immediately, give us a call. We're proud to serve other cities in the Lower Mainland as well!